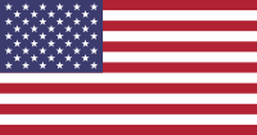 In the United States, finding a company can be difficult. Every state keeps its own registry of companies, including those chartered in the state itself and foreign companies registered in other states or countries, but that do business in the state.

In most cases, the office of the Secretary of State for each respective state is responsible for registering and keeping track of companies, but in some cases, this function is delegated to a different state government body. It would be nice to just search for companies in one place, but unfortunately since each state has its own website, you need to find the right site first, and then the corporation search page on the state's site.

The Find-a-Company blog is dedicated to helping professionals get the links and resources they need to locate state resources for finding corporations of all kinds. Corporate entities can be registered as an LLC, a C Corporation, an S Corporation, a limited partnership, or something else. Many states also provide registration and search capabilities for business licenses. Our blog's dedicated researchers are committed to helping you discover the resources you need for your business search.
"Whether you think you can, or think you can't - you're right." — Henry Ford, Ford Motor Company founder