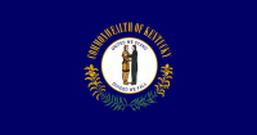 The Kentucky Secretary of State is a great resource for finding information on an LLC registered in Kentucky. A new LLC needs to be registered with the Kentucky Secretary of State. The Secretary of State of Kentucky is the primary custodian of important state records such as business registrations.

Another responsibility of the Secretary of State is the dissolution of businesses that are no longer active.
---
Start your search at the
Kentucky Secretary of State
to find the LLC you are looking for.
When you have your result, there will usually be several pieces of information about the LLC.
Official Name of LLC in Kentucky
State LLC Number
Current Registration Status
LLC Location
LLC Registered Agent
Registered Agent Contact Address
Telephone Contact
---
"I don't look to jump over 7-foot bars - I look for 1-foot bars that I can step over." — Warren Buffett, Berkshire Hathaway chairman and CEO