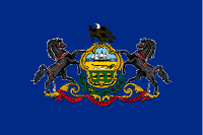 You can find out about a Pennsylvania LLC at the Pennsylvania Secretary of State search page. The Secretary of State of Pennsylvania is the primary custodian of important state records such as business registrations. Businesses incorporated in Pennsylvania must be registered with the Secretary of State.

In addition, if you need to dissolve a Pennsylvania LLC, you can do so with the Secretary of State.
---
Here's a site to get the latest link for finding an LLC in Pennsylvania:
Pennsylvania Secretary of State
When you find the LLC, several pieces of information are typically available.
Registered Name of LLC
Number
Registration Status
Physical Address in Pennsylvania
Pennsylvania Agent of Service for LLC
Agent Address
Phone
---
"Always look for the fool in the deal. If you don't find one, it's you." — Mark Cuban, AXS TV chairman and entrepreneur