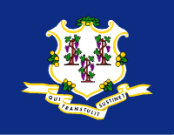 The current Secretary of State of Connecticut holds responsibility for registering and keeping records on every Company. When incorporated, businesses need to be registered with the Secretary of State to operate. The Connecticut Secretary of State lets you search for any Company in Connecticut.

Dissolution of a Company is also handled by the Secretary of State.
---
Here is what I use to find an up-to-date link to locate a Connecticut Company:
Connecticut Secretary of State
When you locate the Connecticut Company you are looking for, you can find things like...
Recorded Name
Connecticut ID Number
Standing
Mailing Address
Registered Agent
Registered Agent Address
Connecticut Phone Number
---
"The last 10% it takes to launch something takes as much energy as the first 90%." — Rob Kalin, Etsy founder