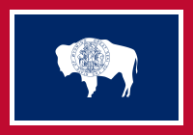 The Wyoming Secretary of State is the official in charge of keeping track of every business. You can get more info on a Wyoming Company by performing a search with the Wyoming Secretary of State. To start a Company in Wyoming, register it with the Secretary of State of Wyoming.

If you need to dissolve a Wyoming Company, they can also use the office of the Secretary of State.
---
Here's where I go to find the latest link to locate a Company:
Wyoming Secretary of State
After finding the Company you are searching for, information about it is listed, often including the following.
Recorded Company Name
State Company Number
Current Registration Status
Company Address
Agent of Service
Registered Agent Contact Address
Number to Contact Company
---
"You just have to pay attention to what people need and what has not been done." — Russell Simmons, Def Jam founder