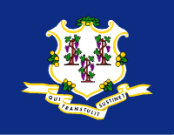 The current Secretary of State of Connecticut holds responsibility for registering and keeping records on every business. Registration is necessary for a new Corporation. You can look up details on any Corporation in Connecticut at the Connecticut Secretary of State search page.

Another responsibility of the Secretary of State is the dissolution of businesses that are no longer active.
---
You can use this link -
Connecticut Secretary of State
- to locate the Connecticut Corporation search page.
After finding the Corporation you are after, you can see data about it. Usually, information such as the following is available.
Recorded Corporation Name
Corporation ID Number
Standing
Address in Connecticut
Connecticut Registered Agent
Registered Agent Contact Address
Number to Contact Corporation
---
"A person who is quietly confident makes the best leader." — Fred Wilson, Union Square Ventures co-founder