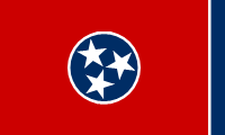 When starting a Corporation, it needs to be registered with the Secretary of State. The Secretary of State of Tennessee is the primary custodian of state records, including Corporation registrations. You can find information on a Tennessee Corporation by searching the Tennessee Secretary of State website.

You can also dissolve a Corporation with the Secretary of State.
---
Here's a site to get the latest link for finding a Corporation in Tennessee:
Tennessee Secretary of State
After finding the Corporation you are after, you can see data about it. Usually, information such as the following is available.
Corporation Name
Corporation Identification Number
Standing in Corporation
Physical Address
Corporation Registered Agent
Registered Agent Address
Phone Contact Number
---
"The value of an idea lies in the using of it." — Thomas Edison, General Electric Co-founder