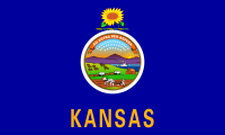 Businesses incorporated in Kansas must be registered with the Secretary of State. You can find out more about an LLC registered in Kansas by doing a search on the site of the Kansas Secretary of State. The Secretary of State of Kansas is the primary custodian of state records and business registrations.

You can also use this resource to dissolve a Kansas LLC.
---
Here's where I go to get the latest link to find an LLC in Kansas:
Kansas Secretary of State
After finding the LLC you are after, you can see data about it. Usually, information such as the following is available.
Name
State LLC Number
Kansas Registration Status
Address in Kansas
Kansas Agent of Service for LLC
Registered Agent Address
Telephone
---
"No matter how brilliant your mind or strategy, if you're playing a solo game, you'll always lose out to a team." — Reid Hoffman, LinkedIn co-founder