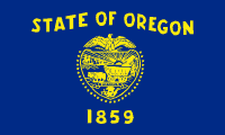 The Oregon Secretary of State is a great resource for finding information on a Corporation registered in Oregon. To start a Corporation, you need to register it with the Oregon Secretary of State. The Secretary of State is responsible for keeping records on every business in Oregon.

Another responsibility of the Secretary of State is to dissolve a Corporation that is no longer active.
---
Here's where I go to get the latest link to find a Corporation in Oregon:
Oregon Secretary of State
When you locate the company you are looking for, you can find things like...
Corporation Name
State Number
Current Status
Physical Address
Agent of Service in Oregon
Registered Agent Contact Address
Phone
---
"If you're passionate about something and you work hard, then I think you will be successful." — Pierre Omidyar, Ebay founder and chairman