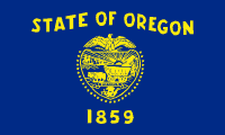 The Oregon Secretary of State is the primary custodian of records and business registrations. Information on an Oregon Corporation can be found by searching the Oregon Secretary of State website. Businesses wishing to operate in Oregon need to be registered with the Secretary of State of Oregon.

Dissolution of a Corporation is also handled by the Secretary of State.
---
You can find an up-to-date link to the Oregon Corporation search page here:
Oregon Secretary of State
When you find the Corporation, several pieces of information are typically available.
Recorded Name
Corporate Number
Oregon Registration Status
Location
Corporation Agent of Service
Agent Contact Address
Oregon Phone Number
---
"Don't be cocky. Don't be flashy. There's always someone better than you." — Tony Hsieh, Zappos CEO