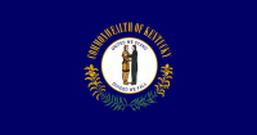 You can learn about a Kentucky Business Entity by searching the Kentucky Secretary of State search page. The Kentucky Secretary of State is the primary custodian of Business Entity records and other corporate registrations. Businesses incorporated in Kentucky must be registered with the Secretary of State.

You can also use this resource to dissolve a Kentucky Business Entity.
---
Here's where I go to find the latest link to locate a Kentucky Business Entity:
Kentucky Secretary of State
After finding the Business Entity you are searching for, information about it is listed, often including the following.
Recorded Name
Registration Number
Status
Physical Address
Business Entity Agent of Service
Registered Agent Address
Kentucky Phone Number
---
"If you define yourself by how you differ from the competition, you're probably in trouble." — Omar Hamoui, AdMob co-founder