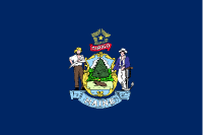 Registration is necessary for a new S Corp. Registration information about an S Corp in Maine can be found by searching the Maine Secretary of State. The Maine Secretary of State handles S Corp records and business registrations.

In addition, if you need to dissolve a Maine S Corp, you can do so with the Secretary of State.
---
Here's where I go to find the latest link to locate an S Corp:
Maine Secretary of State
After finding the S Corp you are searching for, information about it is listed, often including the following.
Name
State S Corp Number
Official Standing
Contact Address
Maine Agent of Service for S Corp
Agent Address
Contact Number in Maine
---
"So often people are working hard at the wrong thing. Working on the right thing is probably more important than working hard." — Caterina Fake, Flickr co-founder