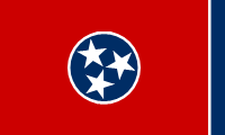 If a Tennessee Business is registered, you can look it up with the Tennessee Secretary of State online search tool. The Secretary of State of Tennessee is the primary custodian of important state records such as Business registrations. Registration is necessary for a new Business.

The Secretary of State also handles dissolution.
---
You can find an up-to-date link to the Tennessee Business search page here:
Tennessee Secretary of State
After finding the Business you are searching for, information about it is listed, often including the following.
Registered Name of Business
State Registration Number
Registration Status
Business Location
Agent of Service
Registered Agent Address
Phone Contact Number
---
"Before dreaming about the future or marking plans, you need to articulate what you already have going for you - as entrepreneurs do." — Reid Hoffman, LinkedIn co-founder