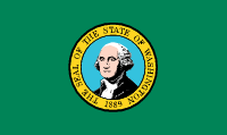 A person starting a Business, needs to register it with the Secretary of State. The Secretary of State handles registrations for Business in Washington. You can learn about a Washington Business by searching the Washington Secretary of State search page.

You can also use this resource to dissolve a Washington Business.
---
Here's where I go to find the latest link to locate a Washington Business:
Washington Secretary of State
When you have your result, there will usually be several pieces of information about the Business.
Recorded Business Name
State Registration Number
Official Standing
Business Address
Registered Agent for Business
Registered Agent Address
Phone Contact Number
---
"Be undeniably good. No marketing effort or social media buzzword can be a substitute for that." — Anthony Volodkin, Hype Machine founder