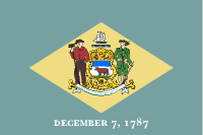 Every C Corp needs to be registered with the local Secretary of State. The Secretary of State of Delaware is the primary custodian of important state records such as C Corp registrations. The Delaware Secretary of State is a great resource for finding information on a C Corp registered in Delaware.

Another responsibility of the Secretary of State is the dissolution of businesses that are no longer active.
---
Here's where I go to find the latest link to locate a Delaware C Corp:
Delaware Secretary of State
After finding the C Corp you are after, you can see data about it. Usually, information such as the following is available.
Official Name
Corporate Number
Current Registration Status
Address
Agent of Service in Delaware
Registered Agent Mailing Address
Telephone
---
"Always look for the fool in the deal. If you don't find one, it's you." — Mark Cuban, AXS TV chairman and entrepreneur