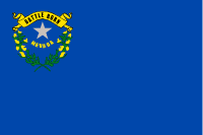 Information about a Nevada C Corporation can be found with the Nevada Secretary of State. When starting a C Corporation in Nevada, it needs to be registered with the Secretary of State. The current Secretary of State of Nevada holds responsibility for registering and keeping records on every business.

Another responsibility of the Secretary of State is the dissolution of businesses that are no longer active.
---
Here's where I go to find the latest link to locate a C Corporation:
Nevada Secretary of State
When you locate the company you are looking for, you can find things like...
Recorded C Corporation Name
C Corporation Identification Number
Status
Contact Address
Nevada Registered Agent
Registered Agent Contact Address
Contact Number in Nevada
---
"Nothing works better than just improving your product." — Joel Spolsky, Stack Overflow co-founder