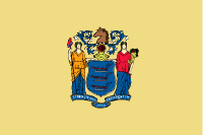 All companies need to be registered with the local Secretary of State. The current Secretary of State of New Jersey holds responsibility for registering and keeping records on every business. If a New Jersey Business is incorporated, you can search for it on the New Jersey Secretary of State website to get more information.

Dissolution is also handled by the Secretary of State.
---
Here's a site to get the latest link for finding a Business in New Jersey:
New Jersey Secretary of State
When you locate the New Jersey Business you are looking for, you can find things like...
Registered Name of Business
Business ID Number
Current Standing
Business Address
Registered Agent for Business
Agent Address
Phone
---
"Behold the turtle, he makes progress only when he sticks his neck out." — Bruce Levin