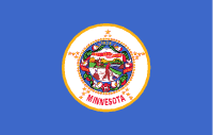 The Minnesota Secretary of State keeps track of every Corporation in the state. When incorporated, businesses need to be registered with the Secretary of State to operate. The Minnesota Secretary of State website can be used to find information on a Minnesota Corporation.

The Secretary of State also handles the dissolution of a Corporation.
---
Start your search at the
Minnesota Secretary of State
to find the Corporation you are looking for.
After finding the Corporation you are after, you can see data about it. Usually, information such as the following is available.
Recorded Name
Number
Official Status
Physical Address
Agent of Service
Agent Contact Address
Corporation Phone Number
---
"Your reputation is more important than your paycheck, and your integrity is worth more than your career." — Ryan Freitas, About.me co-founder